Balloon Sinuplasty
How Balloon Sinuplasty can help with sinus problems in Munster, IN?
If you suffer from chronic sinus headaches, you are all too familiar with the constant pressure and pain. No doubt you've tried over-the-counter treatments like medications and saline rinses, but your sinus problems only return. You need to discover balloon sinuplasty, the modern way to treat sinusitis. This minimally invasive treatment can work wonders to help clear inflammation and blockage in your sinuses. Dr. Arthur H. Katz, your ear, nose and throat specialist wants you to know how balloon sinuplasty can help you feel better and clearer.
If you suffer from sinus problems, you are not alone. Sinusitis or inflammation of the sinuses affects 37 million Americans every year. Many people don't get relief from conventional treatments, and balloon sinuplasty can help.
Dr. Katz wants you to know you will benefit from balloon sinuplasty treatment if you suffer from: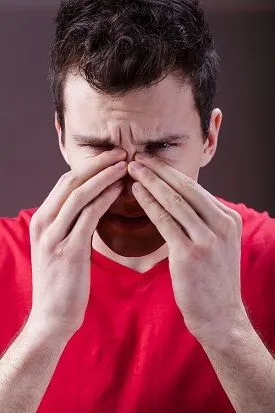 Chronic sinus or nasal problems
Recurrent sinus infections not relieved by medication
Headaches and pressure around your eyes
Stuffiness and difficulty breathing through your nose
Chronic bad taste in your mouth or bad breath
In Dr. Katz' office, he performs balloon sinuplasty under general anesthesia in an outpatient environment. While you are sedated, Dr. Katz inserts a wire catheter containing a tiny balloon into your nostril. When he reaches a sinus blockage, he inflates the balloon and the balloon opens to widen your sinus passage. The balloon is then deflated and the catheter is removed. Your sinus passage is now open and can drain and function normally.
Balloon sinuplasty is an easier answer than sinus surgery procedures because there is no cutting or removal of soft tissue or bone, and you won't have an uncomfortable incision. There is less risk of infection, bruising, swelling and pain. With balloon sinuplasty, there is minimal downtime.
If you suffer from chronic sinus problems, it's time for you to get some permanent relief with balloon sinuplasty. You can breathe freely again, and live without headaches and pressure. Make your life better and clearer by calling Dr. Arthur H. Katz, your ear, nose and throat specialist with offices in Munster, IN and Flossmoor, IL to serve your needs.
For more information contact Dr. Katz at:
For more information on the balloon sinuplasty procedure, call our Munster office at (219) 934-9396 today!